Android Application Development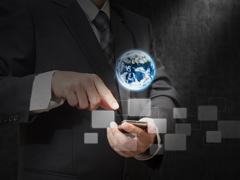 Varad offers professional Android Applications development services based on your specific requirements. We can develop different kinds of smart applications that synchronizes Internet and mobile platforms.
The World's Most Popular Platform
Millions of people already use Android because it makes your smartmobile device so much more useful and powerful. On Android, the home screen, web browser, email and everything in between are designed to make your life easier. And because Android is open, you can create a unique mobile experience that's just right for you.
Benefits of Andriod Application Development
Open Source Platform
Best result for users with High Speed
Simplified Development with Open source Editors and Library Resources
Easily optimize a single binary for phones, tablets, and other devices
Millions of Free Application to download
Your stuff, always available, no wires needed
When you sign in to your smartphones or tablets with Google, you can access all of your Google stuff (contacts, photos, Gmail and more) quickly and easily. You can also enjoy all of your favourite entertainment across your Android devices and even your computer - no wires, no syncing.